Photographs and Photo Albums transferred to DVD or USB Flash Drive
Any type of photograph can be digitized.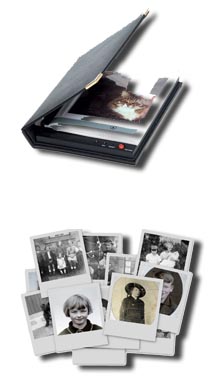 Paper photographs
digital photographs
memory cards
We typically scan at 300 dpi but you can upgrade to 600 dpi if you are looking to enlarge a photo or view it full size on a larger screen. Your scanned photographs will be provided on a personalised DVD.

These will be accessible on a PC allowing you to print them at your leisure. Many television DVD players will also allow a slideshow playback. We recommend using Google's free program called Picasa to manage your photo collection and playback slideshows.

Our restoration service may be used to enhance the quality of the scans. We offer:
colour correction
removal of spots and blemishes enhancement
brightness & contrast enhancement
shadow & highlights enhancement and
red eye removal
Examples of the type of Photo Enhancement we offer can be found here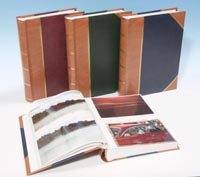 Our speciality is digitising collections of Photograph Albums. Just imagine what could happen to your precious memories if your home suffered from fire or water damage. Most digital collections fit onto one DVD so by giving copies to your children, parents or brothers and sisters they will never be lost
No need for you to remove the photographs from the albums and potentially have their order disrupted and the photos damaged
No matter where you live we can organize collection and return of the albums using our courier service
We will then scan at 600dpi, trim and enhance
You can the then further crop the photographs in order to print them.
Rename and reorganise. This will be invaluable for future generations who wish to trace their ancestry
Give you children and relatives copies
Perhaps you would like your photographs turned into what we call a Photomontage. Slideshows are OK but can be a little boring. Be assured this is MUCH better than the slideshows you can produce yourself with the freebie programs that come with your computer.
Give us a call and we will give you a very competitive quote.
Click here for information about prices.
Download an Order Form here - Order Form (Word) or Order Form (pdf)