Videos transferred to Hard Drive or USB Flash Drive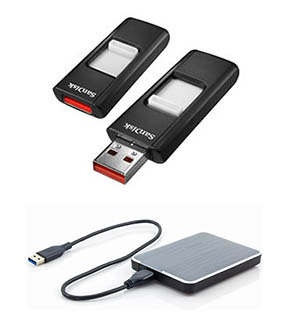 This is currently our most popular request.
Time and technology has moved on in these last few years and we are doing fewer DVD versions. Many laptops are no longer even supporting DVD players.
Most customers are now wanting their projects converted to flash drive so that they can be played back directly from their smart TV or computer. Copies of this version can easily be made.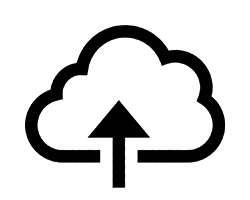 However we have moved even further forward to future proofing your precious videos and photos.
For a limited time we are offering
FREE CLOUD STORAGE
along with any digital conversion of videos or photos/slides.
Cloud storage means that you can access them directly from any internet connected device – phone, tablet computer, TV. Anyone you share the private link with will also be able to view or download them.
The digitized videos are available as AVI, QuickTime or MP4 (recommended for Smart TVs) format which can be stored on your hard drive or USB flash drive and edited on software such as Microsoft Movie maker or Movie which are both free with your computer.
All your videos will fit in one USB Flash Drive or Hard Drive
and they can be played directly from the USB input of your Smart TV which saves having to load and unload individual DVDs.
The cost is generally less expensive than digitisation to DVDs however the main benefit is that you can make your own copies for friends and family.
If you would like the digitised videos added to your own Memory stick please ensure there is sufficient free space. Each hour of video requires around I GB or 1000MB.
Snippets from your videos can be combined with photographs in our
photomontage
to produce something exceptional. Simply tell us the timings of the video sections you wish to use and we will do the rest.
Which format do we use as standard?
Most Smart TVs can accept a range of different video formats through their USB inputs.


However the most common standard is mp4 and unless you tell us otherwise that is what will be used for your videos.

What if you wish to edit your digitised movies on a computer?
If you would like to see which format is best for your movie editor software try downloading the samples below onto your desktop or a Memory stick and find which works best on your computer's software.
NB Right click on the icon of the file type you wish to test and then save the file to your desktop or USB Flash Drive by selecting "Save link as" or "Save target as"
Give us a call if you need some help.
Non Standard Video Formats?
If you already have a file in an unusual format and you would like to have it converted to a different format,
give us a call
and we be happy to help you.