Slides and Transparencies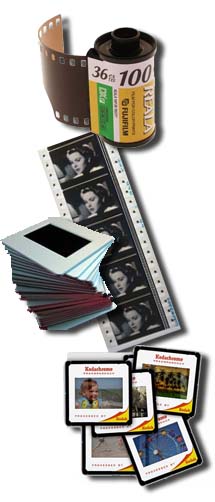 We can scan your mounted or unmounted 35mm slides or strips of negative or positive transparencies. We can also deal with larger or odd sized negatives
With our basic service slides are scanned at 2000dpi which captures sufficient detail for making a 6x4 inch print using an inkjet printer or viewing you photographs on a PC.
With our enhanced service slides are scanned at 4000dpi which captures sufficient detail for making a full page A4 print on an inkjet printer, or if you need to crop or manipulate the image.
***We recommend this resolution.***
We can also digitise most other forms of slides or transparencies
Scan Samples
The following images were scanned at 2000 and 4000 dpi to JPEG files and reduced to thumbnail size for presentation on this page. You can click on the links below to see the full-sized 2000 dpi images along with the full-sized 4000 dpi images. The full-sized images will exhibit the amount of detail that can be captured from a printed photo at the two different levels.
Click on the links above and the samples will open in a new window.
You will not be able to see any difference on the web page. Right click anywhere in the new window and then save to your desktop so that you can open them in a viewer program such as Windows Picture and Fax viewer.
Click here for information about prices.
Download an Order Form here - Order Form (Word) or Order Form (pdf)