Type of DVD disc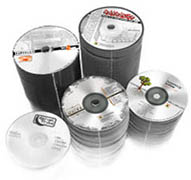 Our DVDs are produced in DVD-R format unless you request the alternative DVD+R format for your project.
Most modern DVD players and PCs are designed to read DVD-R discs, as well as other formats. However, please refer to your manual if you are unsure.
You can check which type of disc is best for your machine on
here
Click
here
for information about prices.
Download an Order Form here - Order Form (Word) or Order Form (pdf)